Let's hope I can link this up right!
Denise at Yearn to Learn has started a Mixer Linky Party! To join this linky party, check out the "Yearn to Learn" blog and link up!
Here's my post about it:
1. A blogger who is a New Kid on the Block:
I liked reading posts from Lauren at http://2ndgradesweeties.blogspot.com/. It's been awhile since she's posted so I hope everything is okay with her! I look forward to seeing more out of her and hopefully this will give her the boost she needs. Head over and give her some hugs!
2. Post a blogger who is in the same grade level as you:
I enjoy reading "Fun in First with Mrs. Ward" at http://wardswayofteaching.blogspot.com/ She has some cute ideas and you definitely can tell she loooooves her kiddos!
3. A blog from a different grade level:
I love Deanna Jump's blog at http://mrsjumpsclass.blogspot.com/ because she has so many stinkin' cute ideas!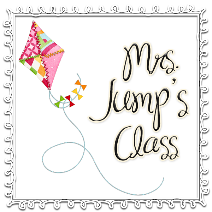 4. Find a super cute button!!!
I love http://mrskincaid.blogspot.com/'s button because it has a super cute elephant and they are my ultimate favorite animal! [=